Choosing the Right Bike for You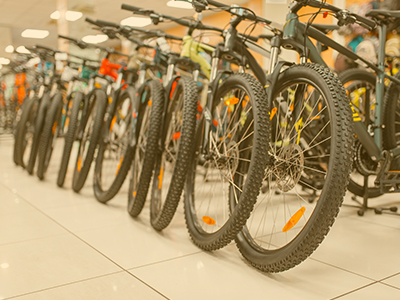 In this ever-expanding market, it is really worth taking some time to look around at all the different types and styles of cycles available and then, choose the right one for your needs.
Once you have purchased your bike it is important to select the right Cycle Insurance so that if the bike is stolen, a third party is injured, or a vehicle damaged as a result of a collision with your cycle, you are fully covered for any claims you need to make, and for any claims made against you.
Mountain Bike
Mountain bikes have become extremely popular over the last 10 years and are designed for all terrains, although most never leave the tarmac and they are sometimes referred to as all-terrain bicycles (ATB).
Typically they have a durable construction and are frequently fitted with suspension on the front forks. This makes them ideal for use on dirt trails, all unpaved tracks, rocky mountainous environments and use in areas of steep gradients.
Electric
The newest category or cycles, but the one that is growing in popularity the quickest, and rightly so. Covering almost every category of cycle possible, e-bikes are arguably the future of all cycling. Whilst most will set you back significantly more than a regular cycle, the extra power you get from the battery will keep you cycling for longer and quicker than ever before.
Touring/road cycle
These cycles come in many forms. They can be used for everyday cycling as a means of commuting to work or for weekend pleasure. These bikes usually have straight handle-bars at least three gear sets and are extremely lightweight.
The racing style cycles can have up to 20+ close ratio gears and are made of extremely light weight alloys and have the traditional racing drop handlebars. Wheels come in many designs with characteristically narrow tyres and fewer spokes.
Folding Cycles
These cycles fold down to a compact form; the idea being they can be placed in a car boot or taken onto a train. Their target market is daily commuters, who require mixed mode commuting. The most recognisable and popular brand is the Brompton, whilst these are more pricey than other models, they certainly complete the 'urban commuter look'
Their fold down construction means they can be carried into buildings or onto trains and are more easily stored at work.
Something a Bit Different
The world of electric bikes has opened up a host of great alternative cycle possibilities. One of the most fun bikes on the market is the Super 73. Based on the look of vintage motorbikes, this cycle really does stand out on its own. It's pricy, with models starting from €1.599,00 but the look alone is worth the cost.
Whatever cycle you own, make sure it is protected with adequate Cycle Insurance.