Cycle Insurance Frequently Asked Questions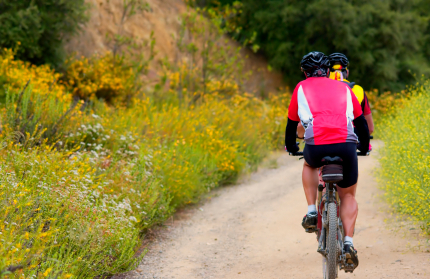 If you have any queries regarding Cycle Insurance, please check here first of all. If you are unable to find an answer, please contact us.
What value should I insure my cycle for?


You should insure your cycle for the total replacement value from a reputable dealer, including the value of your accessories.



What security do I have to have?
Security needs vary for each policy, make sure you check the details in the policy wording before you purchase. You will normally need to have an approved lock, and may need to keep your cycle in a specified place overnight. You can also see our Cycle Security Guide.


Do I need any special security at home?


Yes, each of our providers imposes a minimum security requirement for cycles when stored at your home address. This usually means leaving them locked and secured within the main house, or an outbuilding that meets the insurers requirements. Full details can be found in the policy wording.



Do I need to be a UK resident?


Yes, you must be a UK resident to be able to purchase a policy.



Can I purchase a policy if I am under 16 or for a child who is under 16?


Yes, some of our policies have no minimum age restrictions. Simply enter the date of birth into our quote system and we will show you all of the available policies.



Am I covered if I lend my bike to someone else?


Some of the policies shown here do allow you to lend your cycle. For full information, please see the relevant policy wordings.



Are there any age restrictions?


Yes, some sections of the policy do have age restrictions, for example some sections may only be available for those aged 16 - 85. Please see your policy wording for more details.



Will I be covered for personal accident?


Yes, each of the policies available through our site either include personal accident cover or allow it as an optional extra.



Am I covered for Third Party Damage?
Some of the policies available through us cover third party liability as standard, others offer it as an optional upgrade. This is clearly marked on your search results. You can also read our article on Third Party Liability


Is my bicycle only covered at home?


As long as you follow the security requirements by your policy, your cycle will be covered at most locations. Any exceptions & security requirements will be noted in your policy wording.



Isn't my bicycle covered by my home insurance?
This is a very common question, and more details can be found in our article; Home Contents Insurance and Bicycles.


Do I have to pay an excess?


This varies depending on both your policy, and the value of your bicycle. Excesses are shown in our search results table.



Am I covered to take my cycle abroad?


This varies depending on your policy. There may be a limited time period included automaticly, or you may have to choose an optional upgrade if you are planning on taking the cycle outside the UK.



Do you cover motorbikes or scooters?


No, this website provides cover for pedal cycles only.



I'm not sure which policy to choose.
Why not take a look at our Specialist Cycle Insurance Providers to find out a bit more about each of them.


I have an elecric bicycle, can I get cover?


Yes, some of our providers offer cover for electric bicycles. Please see the policy wordings for full details.