Cycle Insurance Guide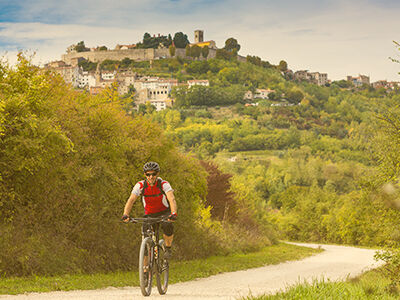 Cycling is rapidly becoming more popular, especially now with the rapidly escalating cost of petrol and diesel.
In our congested city centre's it is often faster to cycle than travel by car. Your bicycle will often be a cheaper vehicle, and you'll normally find your Cycle Insurance policy costs far less than a Car Insurance one. Bicycles are easier to park, give your legs an excellent work out and are far better for the environment, which is why every year more people are getting around on their bike.
Do you need Bicycle Insurance?
We are all aware that Car insurance is mandatory, Cycle insurance however is optional, even though practically everything we insure our cars against can also happen to us as cyclists.
Cycle Insurance can help Protect your cycle against theft or accidental damage.
Would you like the peace of mind to know that a Cycle Insurance policy can help to protect your Cycle when it is parked? - although be sure to read the policy documents to fully understand what the policy covers and if there are any security requirements that you need to meet.
Public Liability Protection.
Cycle Insurance can offer you protection against third party claims for injury or damage caused by your bicycle. If your cycle itself is covered adequately under your home contents policy you may choose "public liability only" cycle insurance. However, be sure to check how much home insurance cover you have, and what level of cover is offered to you and your cycle especially if you park it away from your home, as some home insurances can be restrictive on cover away from the property. Have a look at our articles on Home Insurance & Bicycles and Bicycle Security Guide.
Tailor Made Cycle Insurance
Policies can be tailor made to suit each rider's requirement., For example, to cover the risks of competitive cycle sports, specifically those with group starts; European and worldwide cover; Commuting to and from work and use of your cycle for business purposes. You may also want your cycle insurance to provide cover for personal injury or legal liability.
Enjoy your cycling but for an added peace of mind, you could benefit from a cycle insurance policy.
Why not get a Cycle Insurance Quote today?