What to Consider When Choosing Your Cycle Insurance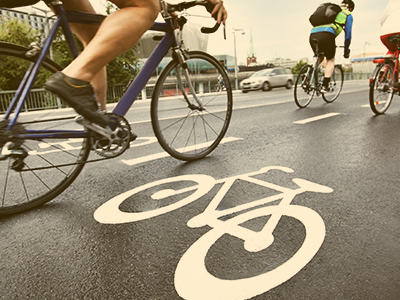 Choosing cycle insurance can be difficult if you don't know what to look out for. Luckily for you we've put together a helpful guide to show you all the things you need to think about when choosing the right insurance and provider for you.
Factors to Insure Against
When choosing your Cycle Insurance you should ensure that you are covered for the following risks:
Theft and vandalism
Accidental damage to the cycle
Third party cover for pedestrians
Third party cover for vehicles
Personal injury
Other useful information
When taking out a new policy it is really advisable to get a new for old cover. This will ensure that should your cycle be stolen or damaged beyond repair that you will be able to buy a replacement cycle.
Many policies have a voluntary excess that is agreed upon when the policy is first bought. Any claim made will take this excess into consideration.
If you are unfortunate enough to have your cycle stolen then your Cycle Insurance company may want some proof of ownership. Take a photograph of the bike and keep the sales receipt. In most cases you will need a police crime number, so any theft or acts of vandalism should be reported to the police before the insurance company is contacted.
Insurance for personal use
Third party or liability insurance is the most appropriate type of insurance to cover you during personal use, for example commuting to work.
This insurance provides the financial protection you need for third party claims where you may have caused injury to a third party or damaged their property. If you use your cycle on the roads it is highly recommended that you are covered for Third Party liability.
Insurance for Competitive/group events
If you are intending to take part in any competitive events with your cycle, ideally make sure you have informed your Cycle Insurance provider before you take the policy out.
You can buy policies that cover you for any damage or accidents that may occur during group events or training with teams. Cycles can be damaged beyond repair and accidents between riders are common, especially within races.
An all-inclusive policy will cover both the costs or damage or personal injury, and can provide sufficient compensation to cover the costs involved, including third party claims.
With comprehensive Cycle Insurance you can look forward to another year of cycling knowing that you are covered for any unfortunate events that may arise!